It doesn't have to hurt.
There area variety of of techniques that when used alone or in combination will help you have a calm, peaceful immunization experience with your child.
Breastfeeding and Sugar Water
https://www.youtube.com/watch?v=8Wzjxvrl91U
Topical Anesthetics
Use numbing cream on your child's skin (EMLA)  to reduce pain when they get their needle.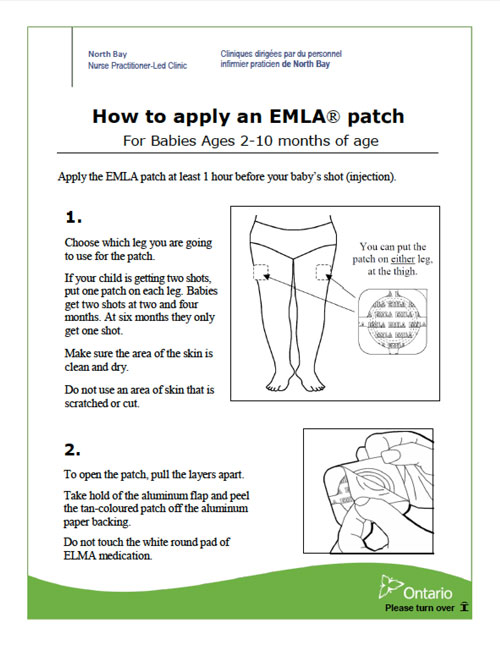 Download the Guide for Babies 2-10 months 
Download the Guide for Children 12 months and older
Other Tips

Distraction – bring along your child's favourite toy or video link…
Physical Comfort – Hold your child while they get their needles, if you are calm its more likely they will be.
Psychological Support – Be truthful and try not to give false reassurance.
Your Nurse can provide you with more information prior to your visit with your child to answer any of your questions.
Clinician's Guide

An outline of our key messages… the NBNPLC website is one of our education tools: